Together We Can: 40 Inspirational Stories
£9.99
NED HARTLEY and the Team at MUTI
40 inspirational stories about what humans can achieve when we work as a team.

From inventing vaccines in record time to dealing with climate change, the biggest challenges we face can only be overcome when teams of people work together towards a common goal. Together We Can is a celebration of what we can achieve when human beings work collaboratively.

Packed with stories of teamwork from around the globe, read about the discovery of DNA, the beginnings of the Red Cross, the formation of Apple Inc., The Black Mambas, the Black Lives Matter movement, the Bolshoi Ballet, LEGO creators and more. Reading this book will help you understand the power and importance of teamwork!

Drawing on the powers of teamwork, Together We Can is beautifully illustrated by Studio Muti, a creative studio of illustrators and designers based in Cape Town, South Africa.

Age Range: 8 years +
96 pages
198 x 236mm
Hardback Book
Bonnier Books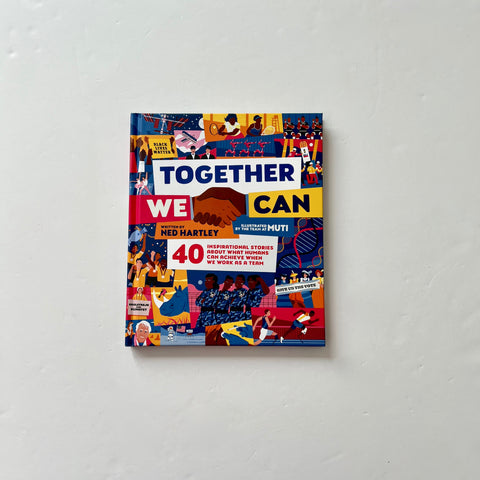 You might also like...