The King of the Copper Mountains
£4.99
PAUL BIEGEL
A timeless and enchanting children's fantasy classic
After a thousand-year reign, old King Mansolain is tired and his heart is slowing down. Only stories can keep it ticking while his doctor searches for the cure, so creatures from all across the kingdom come to the castle in the copper mountains to sit on the king's long white beard and tell him their tales.
Every night a new visitor arrives to tell a story to the king: a fearsome wolf, a lonely rabbit, a fire-breathing, three-headed dragon, and many more. Each tale is more wondrous than the last, but will they be able to keep King Mansolain's heart beating until the cure arrives?
Age Range: 7 - 10 years
160 pages
128 x 179mm
Paperback Book
Pushkin Press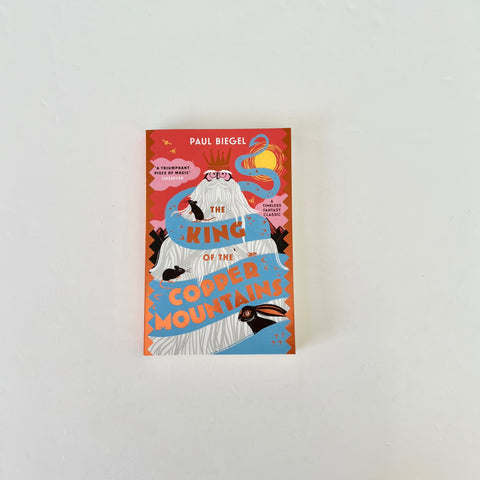 You might also like...