Little People Big Dreams - Harriet Tubman
£9.99
ISABEL SANCHEZ VEGARA and PILI AGUADO
New in the Little People, Big Dreams series, discover the incredible life of Harriet Tubman, the Underground Railroad conductor who 'never lost a single passenger' in this true story of her life.
Little Harriet was born into slavery in Maryland and laboured in the fields from the age of 12. But as an adult, she escaped, freeing herself before returning back to lead hundreds of enslaved African Americans to freedom with great bravery and courage. Harriet sacrificed so much of her life for others, eventually working for the army in the Civil War and then promoting women's voting rights until she retired in Auburn, New York. 
With stylish and quirky illustrations and extra facts at the back, this empowering series celebrates the important life stories of wonderful women of the world. From designers and artists to scientists, all of them went on to achieve incredible things, yet all of them began life as a little child with a dream. These books make the lives of these role models accessible for children, providing a powerful message to inspire the next generation of outstanding people who will change the world!
Age range: 4-8 years 
Recommended for ages 4-8
32 pages
203 x 250mm
Hardback
Frances Lincoln Children's Books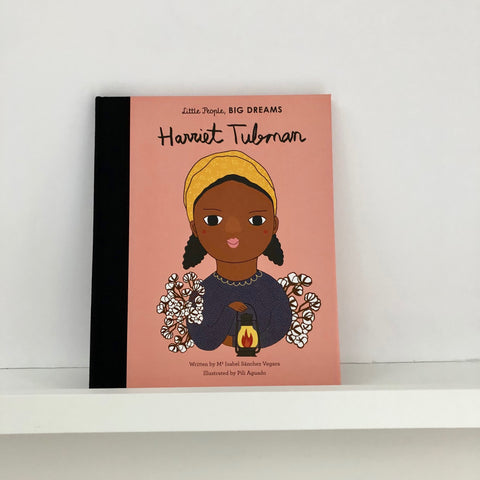 You might also like...