How Many Ways Can You Cook An Egg?
£10.99
LIZZIE MABBOTT BERLIN and CHARLOTTE DUMORTIER
This family cook book is a celebration of all things food - and the joy of eating. From global recipes, to tips on sourcing fresh ingredients, and how different foods can be prepared and enjoyed, this beautifully illustrated cook book is a visual feast and delight to the senses.

Learn how to make dumplings, apple turnovers, spiced fish fingers and other delicious dishes from around the world, with fun and encouraging text by award-winning cook Lizzie Mabbott. Fun artwork by Charlotte Dumortier brings each recipe to life.

How Many Ways Can You Cook An Egg? will excite and inspire young children to get involved in the whole cooking process, and bring families together at mealtimes.
Age Range: 2 years +
96 pages
226 x 290mm
Hardback Book
Big Picture Press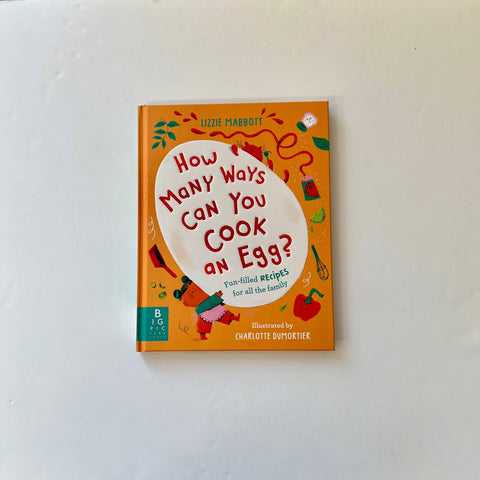 You might also like...