Explore Race Starter Set
£50.00
Books by black, indian, asian, muslim authors and illustrators are essential as it's important that children read books that feature authentic representation and real life lived experiences.
The Explore Race Starter Set is 5 children's books which includes a mixture of fiction and non fiction. They celebrate everything ranging from skin colour, heritage and culture to looking at countries and the world we live in. 
Images shown are for illustration only but we guarantee that every starter set includes an enviable collection of beautiful books.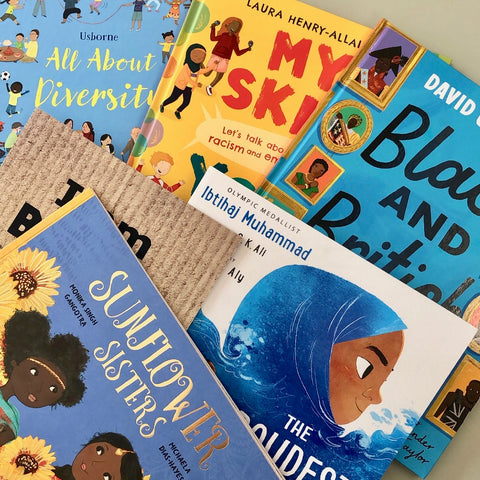 You might also like...