Explore Disability Starter Set
£50.00
Children's books featuring characters with disabilities are so important in helping children deal with their own or other peoples disabilities. 
The Explore Disability Starter Set is 5 children's books which includes a mixture of fiction and non fiction. It's important to remember that disabilities come in all forms and they are not always easily seen. The set celebrates everything from physical disabilities, hearing impairments to feelings and ADHD. 
Images shown are for illustration only but we guarantee that every starter set includes an enviable collection of beautiful books.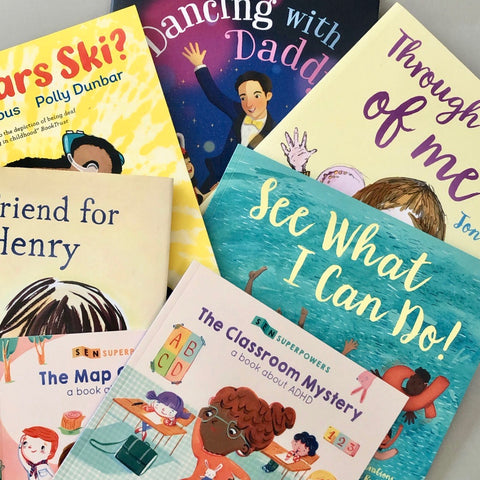 You might also like...