And Everything Will Be Glad To See You
£13.99
ELLA RISBRIDGER and ANNA SHEPETA
A forceful, passionate and uplifting collection of poems by women and girls that is guaranteed to inspire, delight and empower.
From well-loved poets, including Maya Angelou, Wendy Cope, Lucille Clifton and Christina Rossetti, to newer voices such as Amanda Gorman, Yrsa Daley-Ward and Amineh Abou Kerech, this outstanding collection from talented anthologist Ella Risbridger has poems for every mood and every moment. Ella's selection is wide-ranging but accessible and will appeal to poetry lovers both young and old alike.
With sumptuous finishes including cloth binding, full colour illustrations throughout, textured paper jacket, ribbon marker, and head and tail bands.
Age Range: 6 - 14 years
144 pages
255 x 282mm
Hardback Book
Nosy Crow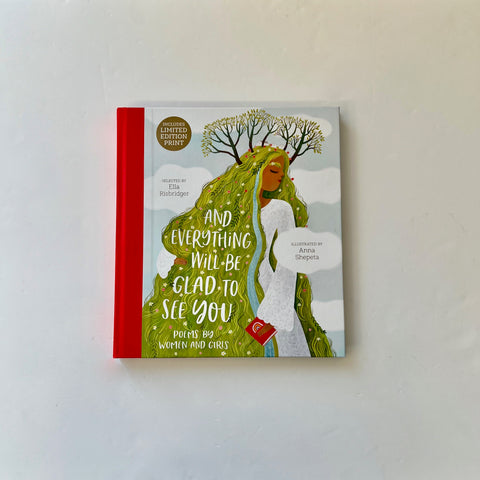 You might also like...