Explore Immigration Starter Set
£50.00
There's never been a more important time than now to understand the impact immigration has on children, families and the wider community. 
The Explore Immigration Starter Set is 5 children's books which includes a mixture of fiction and non fiction. It includes books where families have moved many years ago and how that still impacts children today, to ones that are moving right now. They also explore the emotions that come with having to leave your home. 
Images shown are for illustration only but we guarantee that every starter set includes an enviable collection of beautiful books.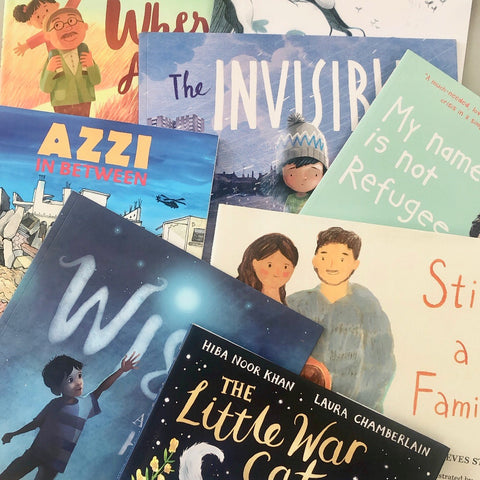 You might also like...