Big Sky Mountain: The Beach Otters
£6.99
ALEX MILWAY
Welcome to Big Sky Mountain: a home for everyone!

Life never stays still for long on Big Sky Mountain. Rosa and Grandma Nan are off on an adventure to Toe-Dipper Bay, to see who's in trouble - a distress flare has gone up! When they arrive they find the beach covered in plastic rubbish, and a family of beach otters farming seaweed, while doing their best to tidy up. Rosa and Grandma Nan join in, but they have to find out who sent the distress flare - because who 
is
 that wrecked out at sea? Rosa and Grandma Nan will need the otters' help to build a raft to get to them . . .

An action-packed story featuring curious otters, wise hermit crabs and peckish puffins, which addresses pollution and recycling in a gentle and friendly way for young children.
Age Range: 5 - 8 years
176 pages
125 x 180mm
Paperback
Piccadilly Press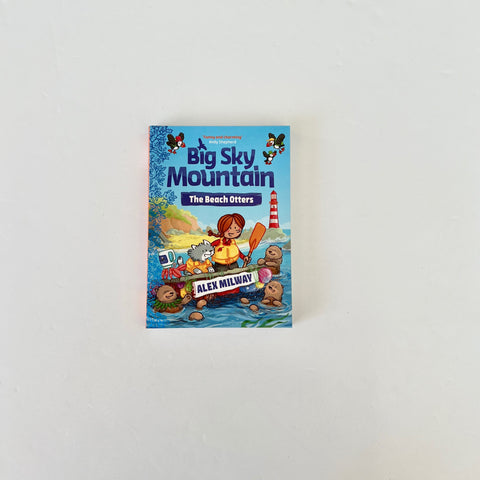 You might also like...