The HappySelf Journal - My First Journal Edition
£25.00
 HAPPYSELF
A daily journal for children aged 6 to 12, based on scientifically proven methods that promote happiness, develop healthy habits for life and nurture enquiring minds. Beautifully illustrated and easy to use, with just a few minutes focus each day, children benefit by being encouraged to express gratitude, reflect on their emotions and think about their actions.  Simple prompts encourage dialogue without pressure, conversation starters for mealtimes, quotes to feel positive and strong and simple questions to help you think about your week.
Gratitude Practice
Growth Mindset
Kindness
Mindfulness
Encourage Family Dialogue
Screen-free Activity
Self-Awareness
Daily quotes to support perseverance, self-esteem and resilience.
Age range: 3 - 5 years 
128 pages
A6
Hardback with soft binding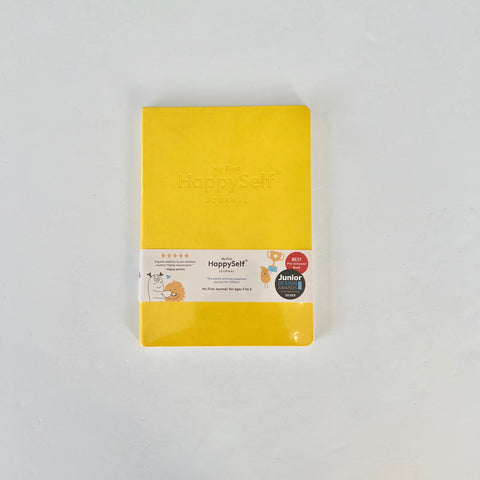 You might also like...