The Fawn who chased The Sun
£9.99
QUANG and LIEN

A lushly illustrated storybook about savouring the miracles of the everyday.

There was once a fawn, who thought that the sun was the most beautiful thing he had ever seen. But when the sun set, the little fawn was sad and afraid. "Mother, where does the sun go?" he asked.

Follow one little fawn on his quest in search of the sun, in this lushly illustrated tale. A lyrical story that's a joy to read aloud, this nature-inspired fable delivers a gentle warning against losing sight of the important things in life. With deft nods to mindfulness and magical realism, The Fawn Who Chased the Sun is a fable for our times and a modern-classic in the making.

This intricately-foiled hardback edition is as beautiful to look at as it is to read aloud, showcasing stunning artwork from award-winning illustration duo Quang and Lien. A book to treasure.

Age Range: 4 - 7 years 
64 pages
197 x 325mm
Hardback
Templar Books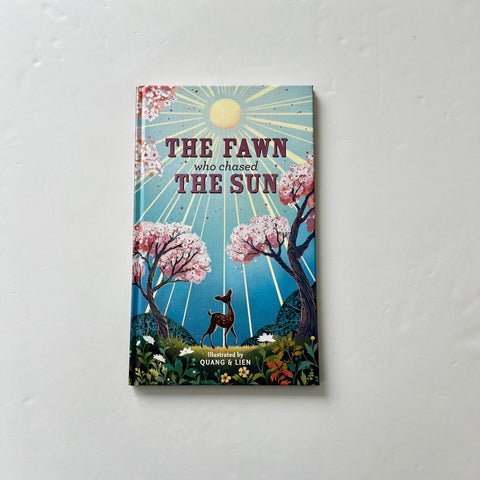 You might also like...