Bookscape Board Book: Christmas Cheer
£6.99
INGELA P. ARRHENIUS
Christmas Cheer festively depicts the colourful, dynamic scenes of Christmas time―from caroling to baking, building a snowman to decorating the tree, and more. Each uniquely shaped page overlaps with the next to create a complete landscape when closed―and an immersive world to explore with each turn of the page when open.
Decorative and elegantly-designed, this book is ideal for both nursery display and hands-on learning whilst lovers of Scandinavian design will enjoy Ingela Arrhenius's beautiful, 1950s-inspired art.
Perfect for 6m+
10 pages
156 X 118mm
Board Book
Chronicle Books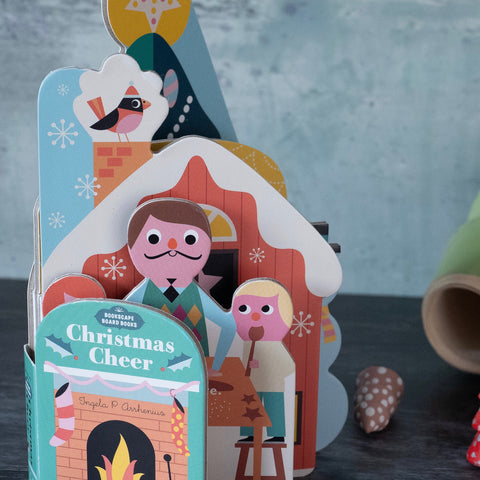 You might also like...