Octopus Shocktopus!
£6.99
PETER BENTLY and STEVEN LENTON  

A brilliantly bonkers story about an octopus who lives on the roof, by two award-winning and bestselling picture book creators.
When a giant octopus arrives, the children LOVE their new friend; he makes the perfect slide and is fantastic at football! But some of the grown-ups aren't so pleased. Will they drive him away . . . or will they realise just how helpful an octopus can be?
A warm and witty rhyming story about welcoming newcomers. Sunglasses at the ready this book has zingy fluorescent ink on the cover and inside illustrations.
We recommend 3 - 5 years.
32 pages
250 x 271mm
Paperback Book
Nosy Crow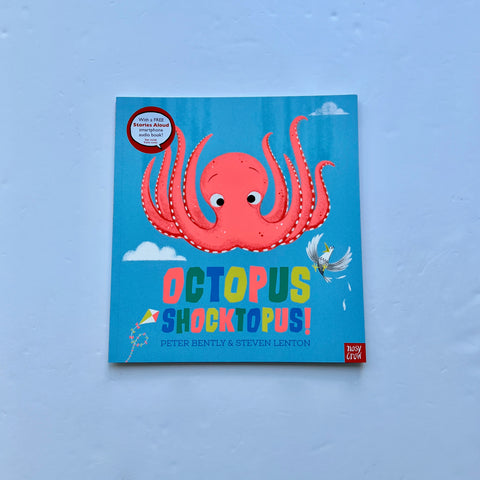 You might also like...