JANE CLARKE and BRITTA TECKENTRUP 

A delightful interactive picture book, filled with vibrant neon artwork, by bestselling author and illustrator duo Jane Clarke and Britta Teckentrup.
Everyone knows that chameleons are the best at fitting in. But not Leon. Leon is neon! In fact, he's SO bright that he keeps all the other chameleons awake at night. But poor Leon is lonely, so he goes off in search of somewhere he can blend in.
In this delightful interactive book, filled with vibrant neon artwork, children can help Leon on his journey by counting his steps, sending him to sleep and giving him lots of reassurance when he's feeling down. But will he ever find a place he can fit in...?
We recommend 2 - 5 years.
24 pages
233 x 270mm
Paperback Book
Nosy Crow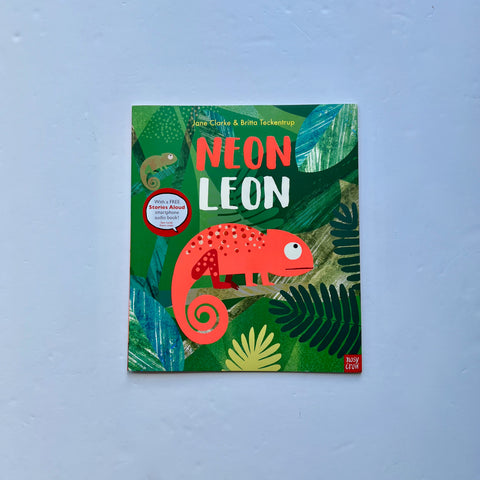 You might also like...