STEVE PATSCHKE and ZANNA GOLDHAWK
A magical pop-up edition of The Nutcracker.

"He was dressed in a handsome red jacket lined down the front with white loops and brass buttons. His painted eyes sparkled a brilliant green, while a kind, good-natured smile hid beneath a snowy cotton beard."

When Marie is given a nutcracker on Christmas Eve, she immediately loves it. Little does she realise that, when night falls, the Nutcracker will defend her from the monstrous Mouse King and whisk her away to a fantastical kingdom. A much-loved fairy tale of defiance, loyalty and wonder.

E. T. A. Hoffmann's classic tale is brought to life with intricate artwork and inventive pop-ups!
Age range: 5 - 9 years 
12 pages
195 x 205mm
Hardback
Templar Publishing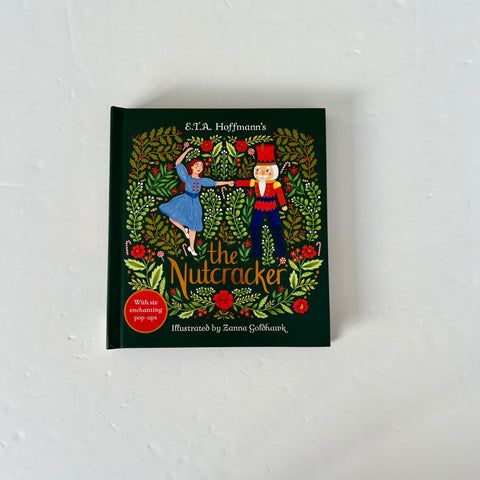 You might also like...