EMMA YARLETT
A fantastic new edition of this joyful and vibrant story about a girl with a big imagination - now packed with lift-the-flap fun!

Poppy lives in an ordinary house with ordinary parents but Poppy is EXTRAORDINARY. You see, her imagination comes ALIVE . . . and sometimes it gets her into a bit of a pickle. Poppy's room is soon packed with wonderful creatures, which might sound fun, until it starts to go very, VERY wrong! Poppy needs to get rid of all these creatures FAST - but how?

This EXTRAORDINARY new edition is perfect for sharing and reading together - with flaps both big and small for little hands to lift.

Age Range: 3 - 5 years
32 pages
Paperback Book
Templar Books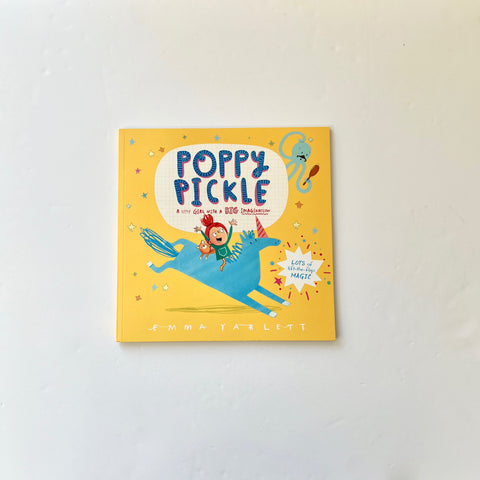 You might also like...