The Incredible Pop-Up Mummy
£25.00
MOIRA BUTTERFIELD and QUANG & LIEN
An intricate pop-up book to mark the centenary of Tukankhamun's Tomb's discovery in 1922.

100 years ago, Howard Carter and his team made an incredible find: the undisturbed tomb of an ancient Egyptian pharaoh, buried for more than 3,000 years. Now you too can discover the treasures of Tutankhamun's tomb, in this fascinating book all about ancient Egyptian mummies.

Packed with multi-layered pop-ups and flaps to lift, this incredible feat of paper-engineering allows the reader to make their own finds, page after page. From the pyramids and tombs where mummified pharaohs were buried, to the process of making a mummy, you'll soon be an expert on the art of mummification and the amazing rituals involved.

Written by internationally-successful author Moira Butterfield of A Trip to the Future, consulted by Stephanie Boonstra of the Egypt Exploration Society, and illustrated by award-winning Vietnamese duo Quang and Lien, this fact-packed pop-up is sure to be a hit with readers 7+.

Age Range: 7 years +
16 pages
125 x 327mm
Hardback Book
Templar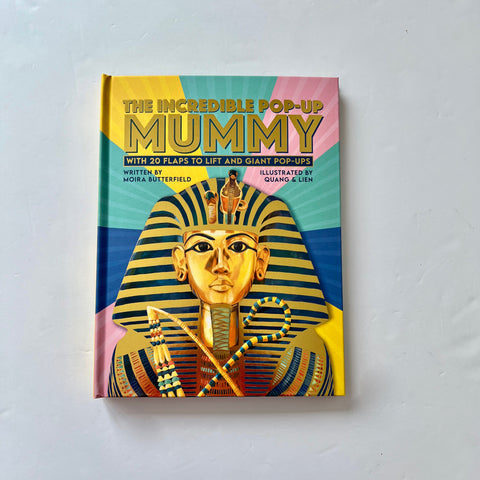 You might also like...