Where's Mr Polar Bear?
£6.99
INGELA P ARRHENIUS
The perfect gift for the youngest of readers!
With five tuggable felt flaps to lift, friendly characters and a surprise mirror ending, there's so much to discover in a Felt Flaps book!
Stylish, fun and incredibly durable, the Where's Mr/s? books have earned their reputation as the must-have lift-the-flap series for babies and toddlers.
In the super-festive Where's Mr Polar Bear?, little ones are on the look out for Mrs Walrus, Mr Hare, Mrs Reindeer and Mr Polar Bear.
Age range: birth+
12 pages
192 x 187mm
Board Book
Nosy Crow Publishing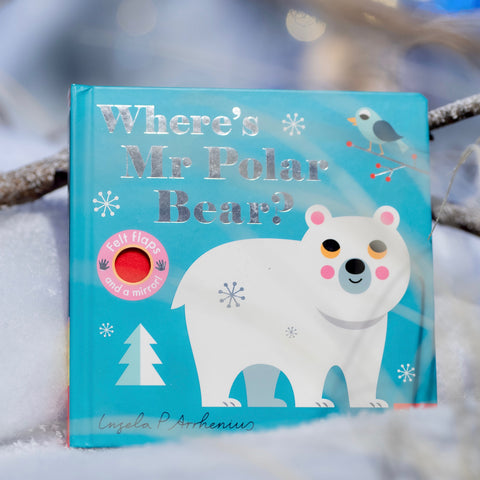 You might also like...