LARA HAWTHORNE
As the summer sun sets over the Arizonan desert, wildlife gathers to witness a very special annual event. The night flower is about to bloom. This celebration transforms the quiet desert for just a short few hours into a riot of colour and sound, as mammals and insects congregate from miles away to take part in this miracle of nature. From pollinating fruit bats to howling mice and reptilian monsters, explore the unusual wildlife the desert has to offer in this beautiful rhyming non-fiction picture book.

Age Range: 4 - 6 years
32 pages
223 x 286mm
Paperback Book
Big Picture Press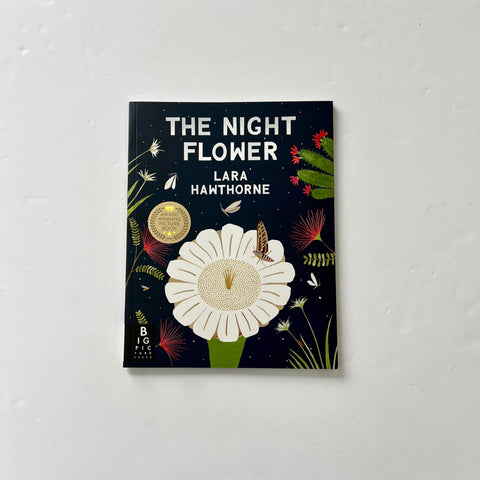 You might also like...