Black and British: An Illustrated History
£16.99
DAVID OLUSOGA, JAKE ALEXANDER and MELLENY TAYLOR
This beautiful hardback gift book is a stunning visual journey through Black British history for younger readers by award-winning historian and broadcaster David Olusoga and illustrated by Jake Alexander and Melleny Taylor.

The essential starting place for anyone who wants to learn about Black British History. David Olusoga's thought provoking text charts the forgotten histories of Black people in Britain from Roman times right through to the present day. From Roman Africans guarding Hadrian's Wall, to an African trumpeter in the court of Henry the Eighth, Black Georgians fighting for the abolition of slavery, Black soldiers fighting for Britain in the First World War, Windrush and right up today. These are the stories that brought us all together in this country.

When did Africans first come to Britain?

Who are the well-dressed black children in Georgian paintings?

Why did the American Civil War disrupt the Industrial Revolution?

These and many other questions are answered in this essential introduction to 1800 years of the Black British history.

This children's edition of the bestseller Black and British: A Forgotten History is beautifully illustrated in full-colour with maps, portrait galleries, timelines, photos and portraits.
Age Range: 8 - 11 years
80 pages
257 x 309mm
Hardback Book
Macmillan Publishing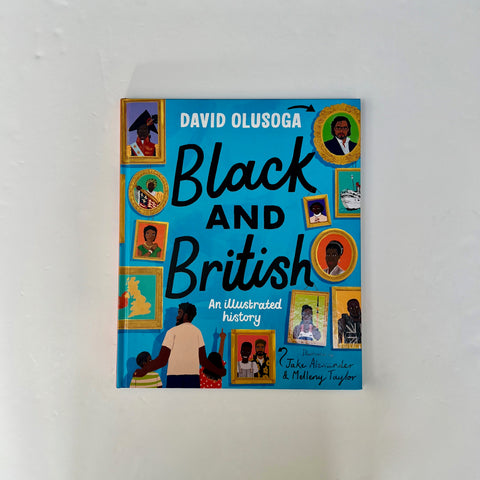 You might also like...