The Parade, A Counting Story from 1 to 100!
£14.99
JANA GLATT
Jam-packed with cake, balloons, trumpets, drums, unicorns, dragons, bicycles, cars, ballerinas, jungle animals and much much more, count each object on every page, before saying goodnight to Mouse and falling asleep under one hundred twinkling stars. The Parade twill take little ones on a magical tour, as they join Mouse and her friends on a night of fun and festivities. With each turn of the page, the party gets BIGGER and BIGGER!

This is a counting book to spark the imagination, with a sweet story that's perfect for early learning. What will you see along the way?

With bright, busy artwork and delightful characters, Jana Glatt is the Richard Scarry for a new generation.

Recommended for ages: 2 - 5 years
56 pages
234 x 345mm
Hardback
Big Picture Press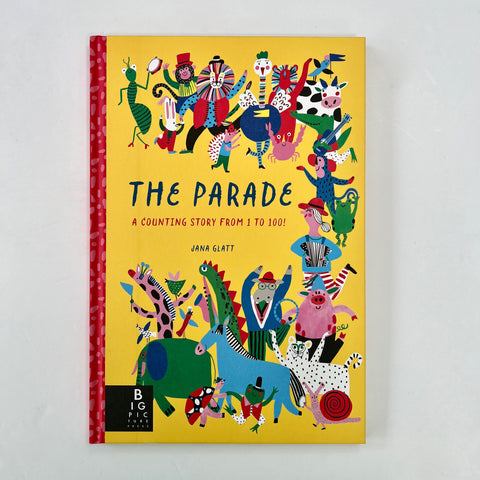 You might also like...