ALEX T SMITH
From Alex T. Smith, bestselling author of the Claude series and How Winston Delivered Christmas, comes a fantastically festive Christmas adventure about a gorgeous grumpy character. Inspired by The Krampus and with a hint of The Grinch, The Grumpus is a heartwarming story that celebrates the true meaning of Christmas, accompanied by irresistible colour artwork to make it the perfect story for all the family to enjoy together.

Do you know about The Grumpus?

And his Dastardly, Dreadful Christmas Plan? And about the Awful Thing that happened at the North Pole on Christmas Eve?

Perhaps I should tell you about it . .

A beautiful hardback with a festively foiled cover and beautiful artwork from the author, it is the perfect Christmas gift, destined to become a modern Christmas classic that adults and children alike return to year after year.

Age Range: 6 - 9 years 
176 pages
193 x 262mm
Hardback Book
Macmillan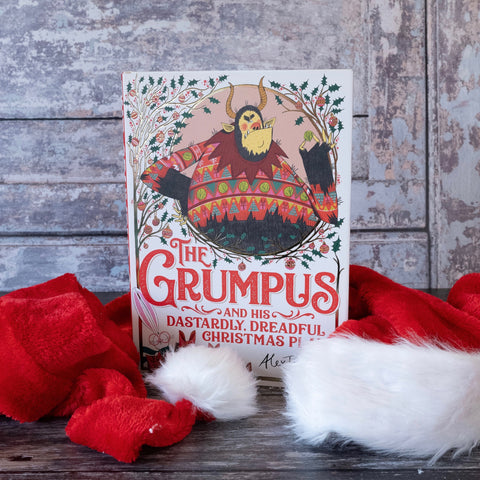 You might also like...