The Spaces In Between: Finding mindfulness moments in the city
£12.99
JASPREET KAUR and MANJIT THAPP
Have you found the spaces in between? The secret places no one else has been? This beautiful picture book celebrates themes of anxiety and kindness by exploring the hidden places to be found in a busy city.

Traffic! Road works! Ambulances! Where do you go when the hustle and bustle of the city gets too much? The Spaces In Between follows one little girl and her father, as they seek out the secret spaces where they can go to find peace and quiet.

With themes of anxiety, fear, kindness and joy, explore how children can find ways of coping with noisy, busy spaces. From the warm embrace of a loved one, finding joy by splashing through puddles, and feeling the crunch of autumn leaves on the pavement, this book is full of ideas on how to find calming spaces in the middle of the hubbub.

Tips and suggestions at the back of the book are full of ideas that are accessible to all children, wherever they are in the world.

Recommended for ages: 3 - 5 years
32 pages
242 x 307mm
Hardback
Big Picture Press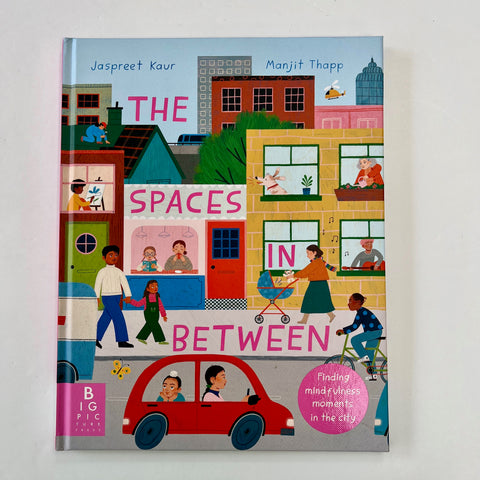 You might also like...