The Fixer of Broken Things
£7.99
PRE-ORDER: PUBLISHES 23rd Feb 2023
JULIA PATTON
What happens when the famous fixer of broken things finds a problem that she can't solve?

Bea is a fixer. She is the finest fixer, far and wide, and people bring her everything - from tiny sprockets to enormous rockets - because they know she'll have them working again in no time.

One day, Bea finds a broken thing. It's very small and very sad, and try as hard as she might, she cannot fix it.

Bea soon realises that not every problem has to be solved alone, and that talking to her friends is the answer she has been looking for.

This heartwarming story sensitively discusses big feelings like sadness, and acts as a reminder for readers young and old that we don't have to face things alone and can find support in those around us.

Age Range: 5 - 7 years
40 pages
285 x 250mm
Paperback Book
Templar Books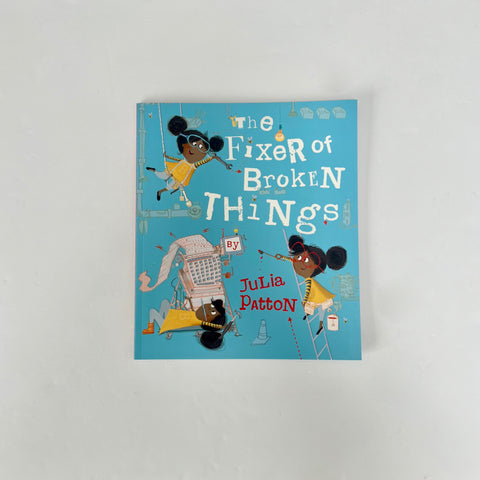 You might also like...