Hedgehogs Don't Live in the City
£7.99
LUCY REYNOLDS and JENNA HERMAN
'A whistle and a purr make Grace stop in her tracks. Every time the leaves stir: 'Listen - what was that?'
Help Grace and Archie discover one prickly, precious creature as dusk begins to fall...
Hedgehogs Don't Live in the City! is a beautifully crafted hide-and-seek picture book, designed to encourage children to pause and notice nature all around them.  It's perfect for young readers aged two to six years, it encourages aural and oral development through rhyme and repetition, whilst the charming narrative promotes close observation and inquisitiveness. 
The book features hand-drawn illustrations, with washes of oil, watercolour, acrylic and pastel on mixed textured surfaces, and it is printed on the highest quality FSC certified paper stock, to ensure that it looks and feels beautiful whilst doing our best for the environment.
Age range: 3 - 6 years 
32 pages
279 X 222mm
Paperback
Doodles & Scribbles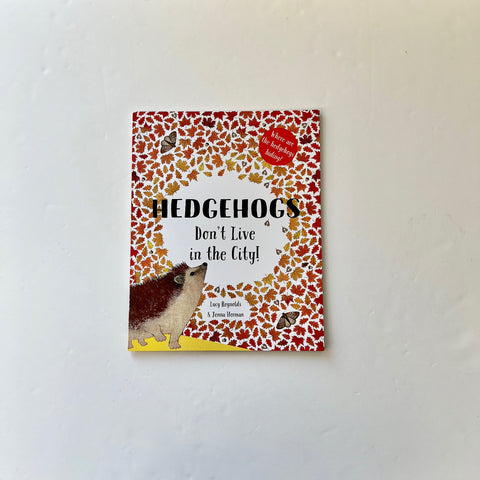 You might also like...