Be Happy: A Little Book of Mindfulness
£7.99
EMMA DODD
Filled with pearls of wisdom and positivity originally written during lockdown, this heartwarming story is told by the creators' two adorable dogs, Hucky and Buzz.

The thoughts expressed by Hucky and Buzz reflect the emotions, moods and feelings which will resonate with every young child. In this deceptively simple book Maddy Bard, a mindfulness and meditation coach, shares her tips on boosting confidence, positivity and self-belief. Featuring the creators' own adorable dogs, and brought to life with Emma Dodd's enchanting illustrations, Hucky and Buzz is a little gem of a book - a doggy handbook for a healthy and happy life.

This beautiful book with shiny foil pages is the perfect gift and ideal for readers of The Colour Monster, Happy: A Child's Book of Mindfulness and Tom Percival's Big Bright Feelings series.

Recommended for ages: Baby - 5 years
24 pages
205 x 205mm
Hardback
Templar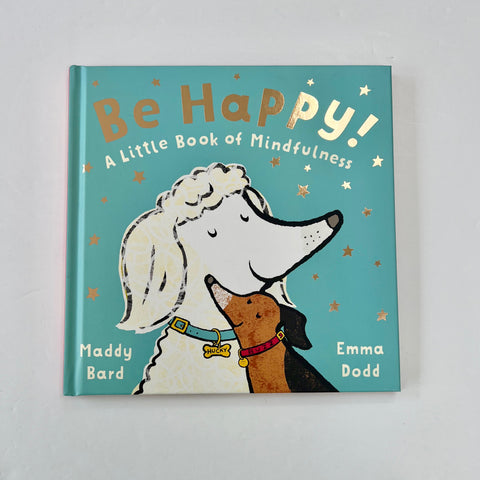 You might also like...