We're Going on a Present Hunt
£6.99
GOLDIE HAWK and ANGIE ROZALAAR
A fun and festive reimagining of the American folk song, 'We're Going on a Bear Hunt'.
Three children are off on a hunt for the perfect Christmas present! But first they've got to get through the spiky Christmas trees, a herd of hungry reindeer, some noisy carol singers and a very busy toyshop! But there are SO MANY toys . . . will they ever find the perfect present?
This joyful follow-up to We're Going on a Pumpkin Hunt has zingy neon ink on the cover and throughout, and is filled with cute characters and Christmas surprises! Repeated phrases and sound words make this an interactive picture book, great for sharing with the whole family at Christmas.
Age Range: 2 - 5 years
26 pages
183 x 183mm
Hardback Book
Nosy Crow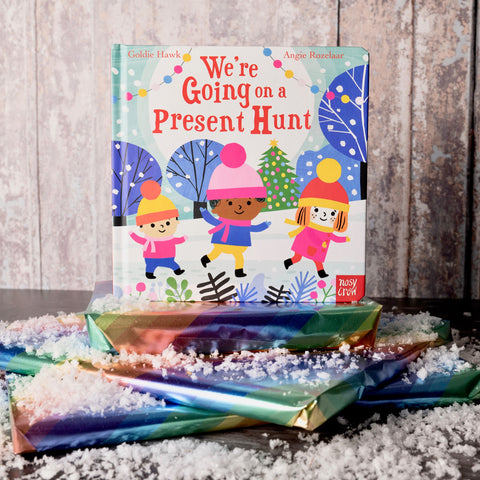 You might also like...