We Disagree About This Tree
£12.99
ROSS COLLINS
A fantastically funny festive story about the Bear and Mouse who ALWAYS disagree from the award-winning Ross Collins, creator of the bestselling There's a Bear on My Chair.
Bear and Mouse have finally overcome their differences and are living together in perfect harmony . . . until it's time to decorate the Christmas tree! Bear wants dazzling lights, while Mouse prefers gigantic baubles . . . and, wait a minute, did Mouse just put a MANATEE on the top?! A topsy-turvy tree is definitely THE LAST STRAW and it looks as if Christmas is RUINED. But maybe, just maybe, Bear and Mouse can reach a compromise in time . . . ?
Age Range: 2 - 5 years
32 pages
278 x 278mm
Hardback Book
Nosy Crow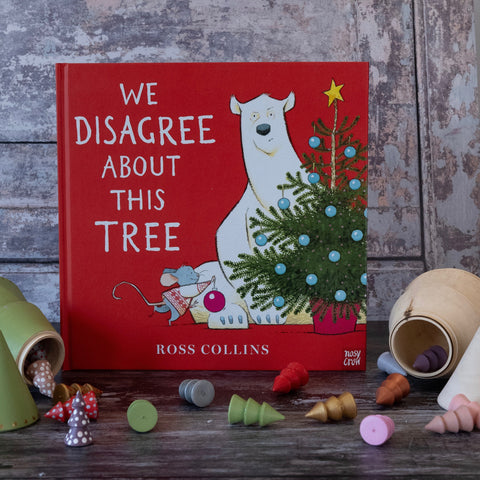 You might also like...